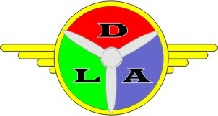 Helicopters are well established in this market, but the cost of running rotary-winged aircraft prompts consideration of the use of turbo-prop fixed wing platforms for some missions.
The Cessna Caravan C208B can be quicker to arrive at the destination, has a greater payload capacity, yet has good steady slow flight capabilities coupled with much longer time on station due to the amount of fuel that can be carried.
The ability to position equipment in the optional cargo pod fitted under the aircraft can leave more cabin space available. There is a greater ability to carry extra equipment compared with the helicopter.
Twin turboprop platforms such as the Cessna 406 and the Beech Kingair can be specified when single engine operation is ruled out.
We make no claims to expert knowledge on the specialist surveillance equipment, but with the user specifying what is required we can liaise on the methods by which the units can be accommodated. Essentially we can source the right aircraft to provide the best overall package.